Murals can range from natural to whimsical.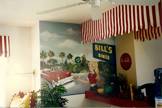 In a teenager's game room.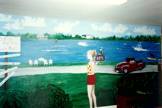 Part of a larger mural in a playroom.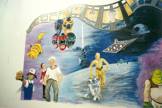 Cartoon characters on a restaurant wall.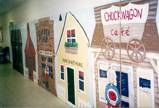 Props for vacation Bible school.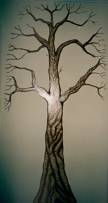 Framed family portraits will be hung on this "family tree".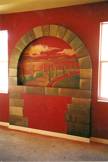 A faux stone arch surrounds a country scene. The background is a red rag roll.

The monkey matches the fabric in a study.