Paintings of flowers, leaves, vines and fruits can make the outside appear to come indoors.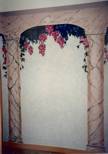 Vines tumble down from faux marble columns at Star Island in Kissimmee, Florida.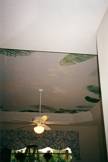 A painted tray ceiling. Looking up from the bed feels like outside.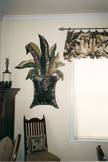 Detail of palm faux leaves in the basket.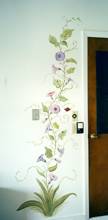 Flowers and ladybugs.